Short-term Braces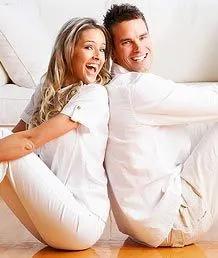 For those adults whose front teeth are crowded, crooked or uneven, treatment is available to align your teeth in a beautiful, natural, straight smile in a short period of time.
Short-term braces involves creating any additional space needed to correct crowded teeth by "discing", in between the teeth to provide hairline spaces that allows the teeth to quickly align. This procedure is fast, easy and painless. No anesthetic is required.
Clear, ceramic braces are available to produce an almost invisible appearance.
Within a few months, your teeth are straight!
A bonded, fixed retainer is then placed behind your teeth to maintain their straight alignment. No removable retainer is needed.
This content requires the Flash Player. Download Flash Player. Already have Flash Player? Click here.